Tudor…Supporting the rainforest alliance 
The rainforest alliance organsation is working to ensure the long term future of these beautiful places and the wildlife that depends on them.
Tudor source their coffee, tea and hot chocolate from Rainforest Alliance Certified farms and plantations were farmers and workers earn a good living, have decent housing, healthcare and schools. As a result of purchasing these products we also contribute to the protection of the indigenous wildlife and the surrounding habitat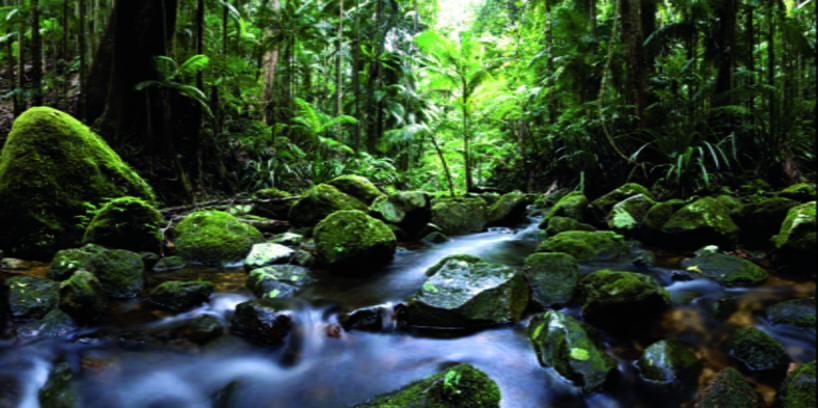 100% Rainforest certified products that are ethically sourced and ecologically sustainable, our rainforest alliance certified tea, coffee and hot chocolate are sourced from plantations that receive RFA certification by ensuring that the natural resources and indigenous wildlife are conserved and that the rights and welfare of workers and local communities are protected.
Tudors' 100% Rainforest Alliance Certified "Amazonian" epresso beans are sourced from coffee farms in South America. These superior Arabica beans are then roasted and blended to perfection here in the UK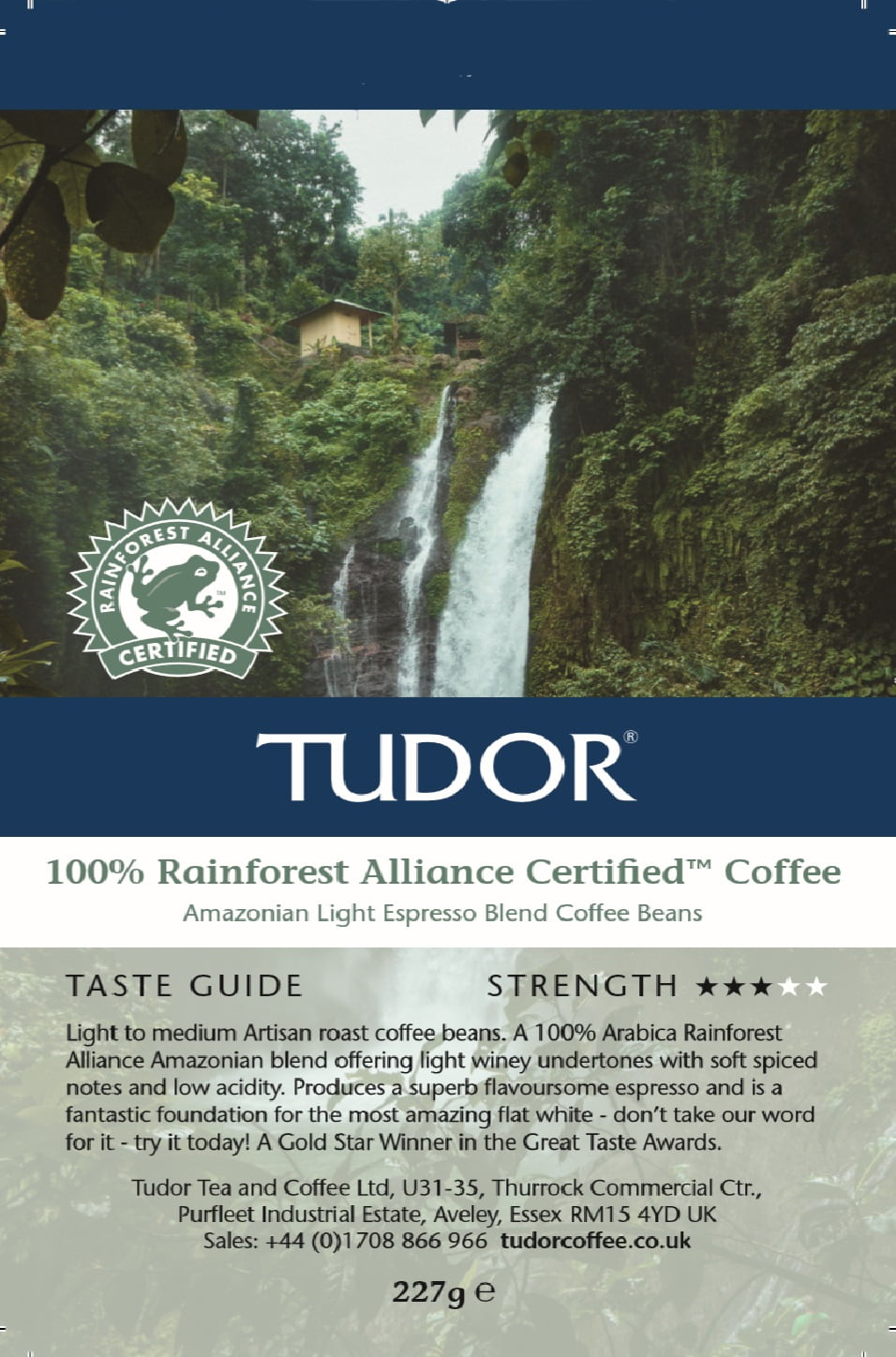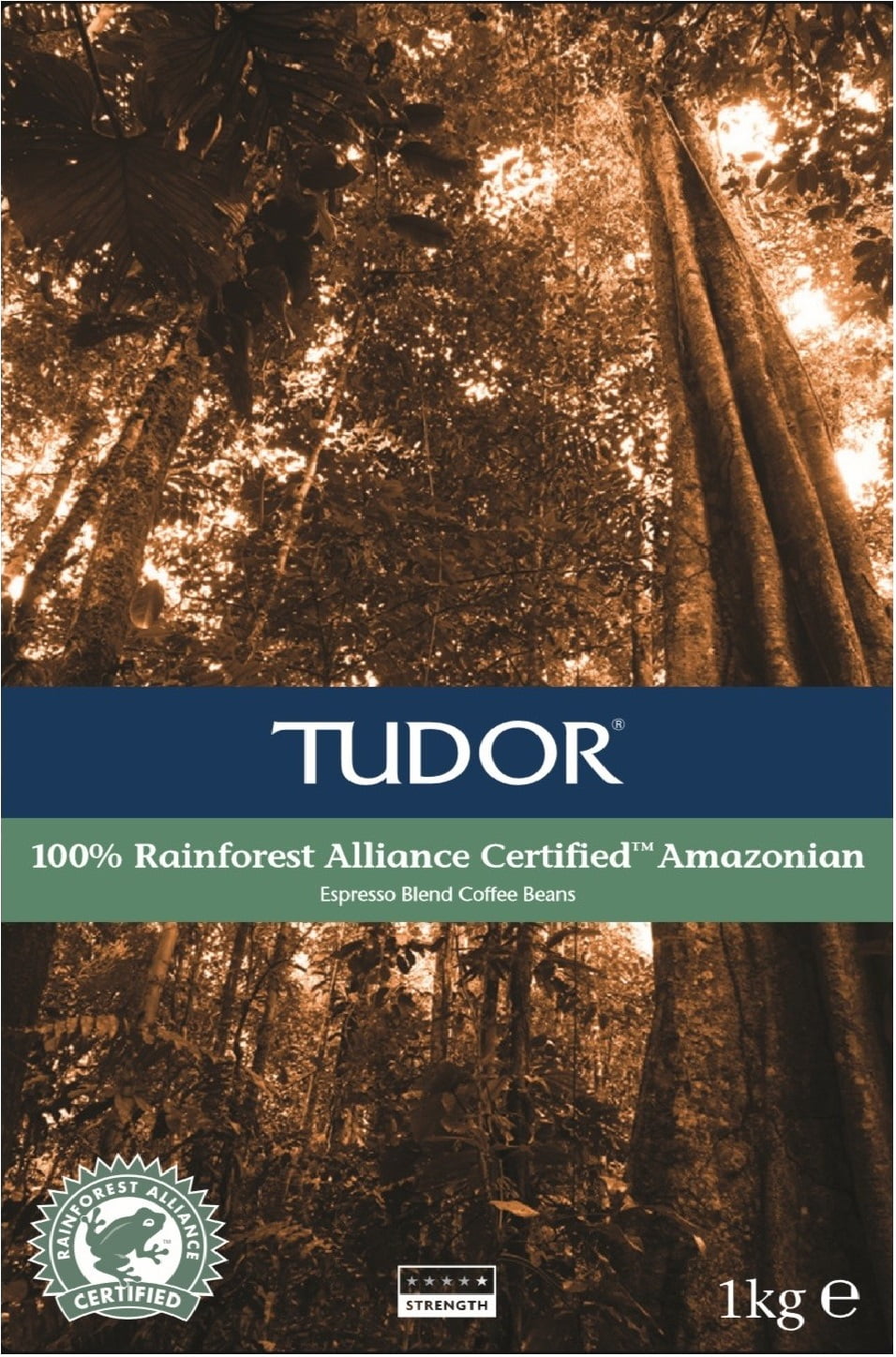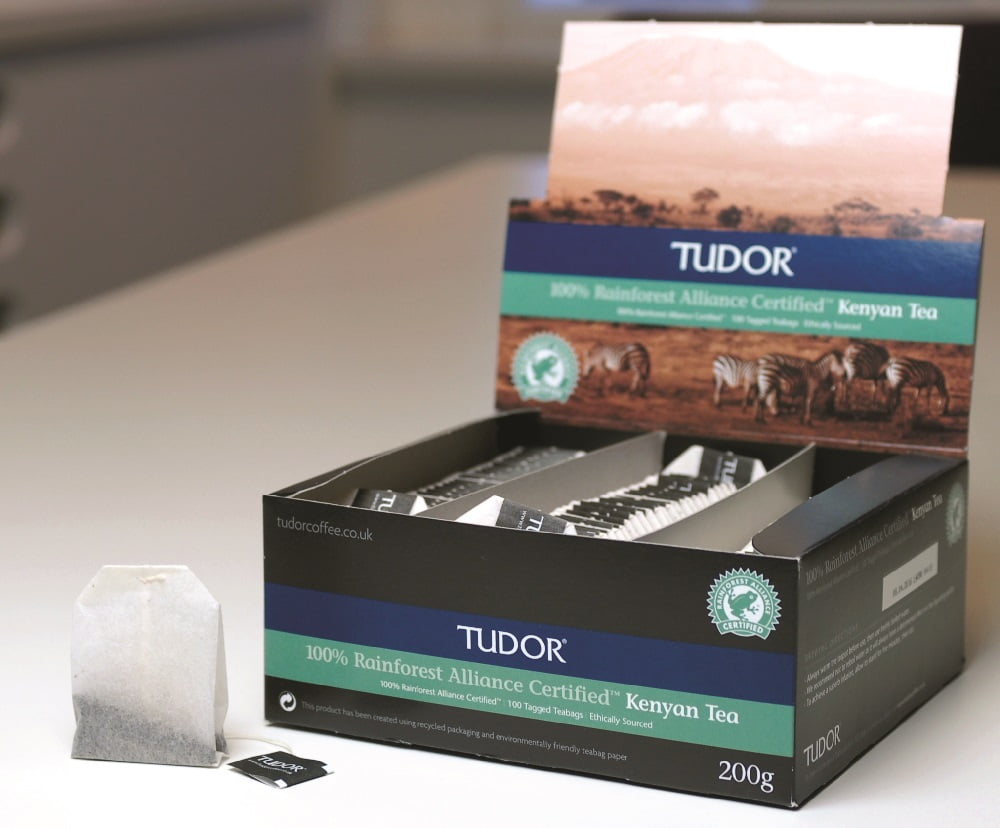 The 100% Rainforest Alliance Certified Kenyan Tea originates from the finest high altitude tea plantations in Kenya. Our delicious hoy chocolate contains 100% Rainforest Alliance Certified cocoa selected from farms in the dominican republic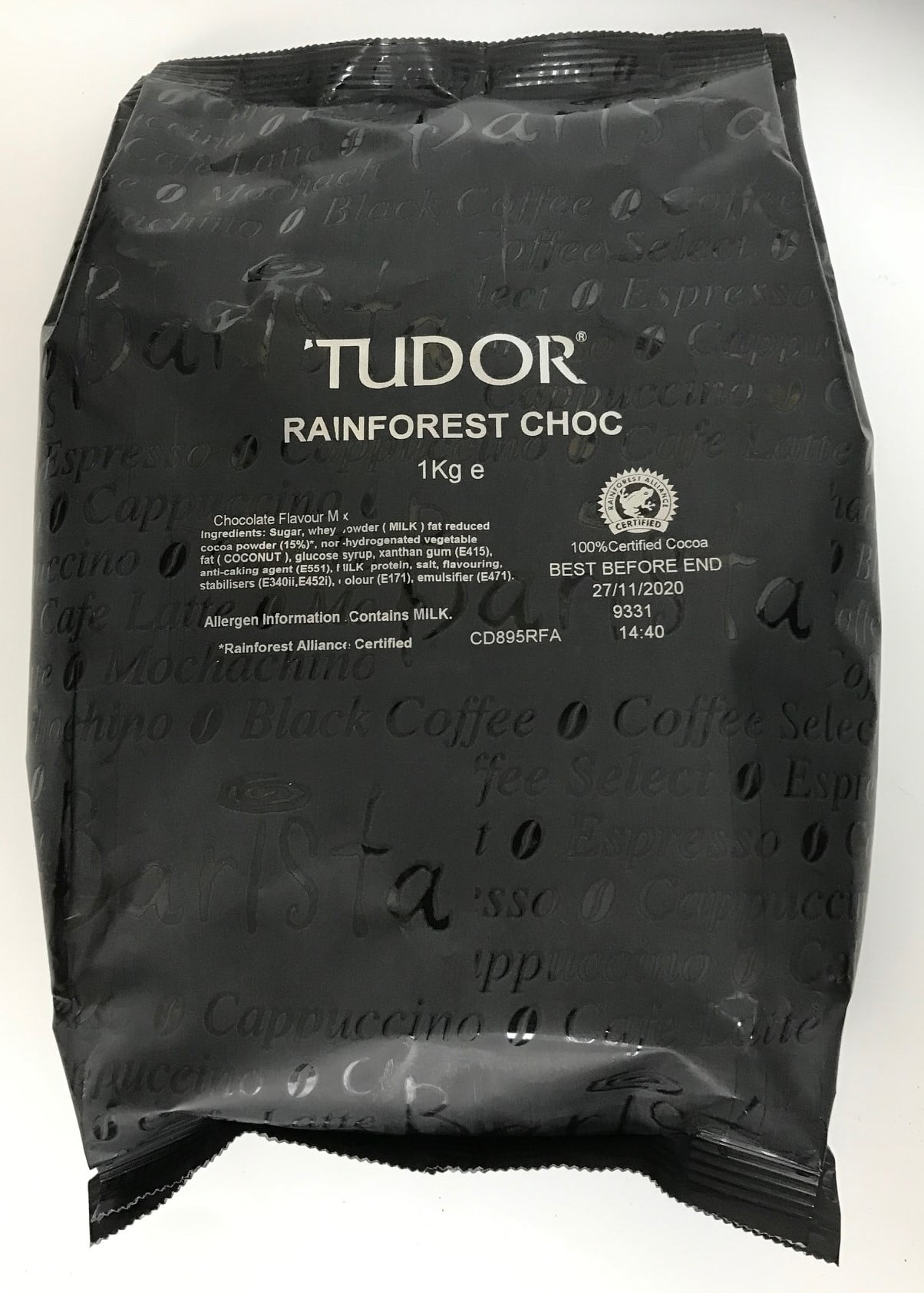 We at Tudor strongly believe in the aspirations of the Rainforest Alliance 
Help spread the word and show support through our range of Rainforest Certified quality products, encourage your customers to make the jump to this great range with the Rainforest Alliance loyalty card.  These cards will have your customers receive a free tenth drink for every nine Rainforest Certified products they purchase. These are F.O.C for yourselves when purchasing Rainforest products with Tudor, just enquire and we'll add them to your order.